Pink Desert - Pink Ribbon
Regular price

Sale price

€27,99
Pink Ribbon Awareness
In the month October we will donate €1,- per sold Pink Desert(Ribbon) notebook.
Complete package with pen, spray, holders and cloth
Writes like normal paper
100 pages of rock paper
8 different page layouts
up to 500 times rewritable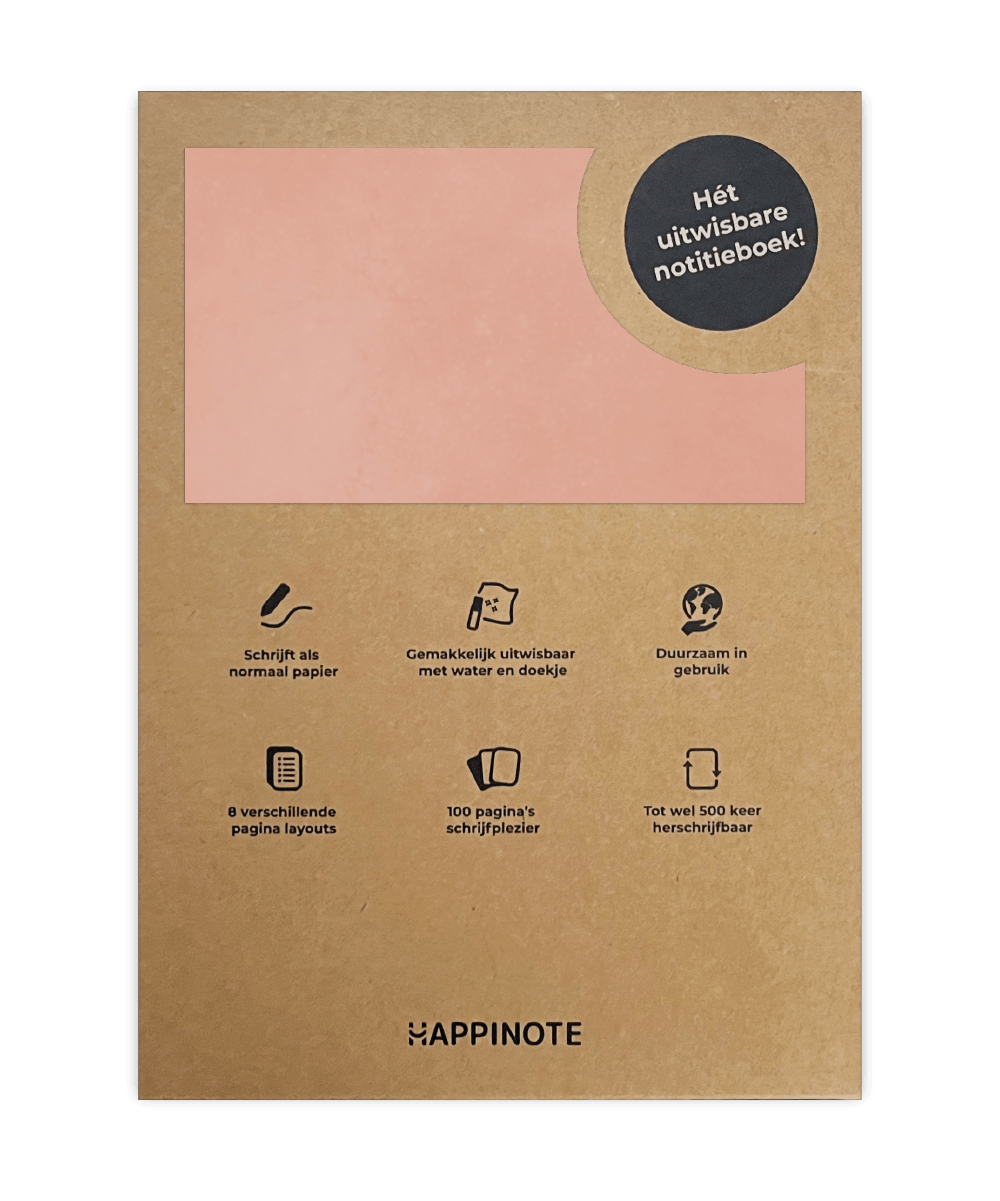 Dit zit er in het complete pakket
Happinote met 100 pagina's, uitwisbare pen, waterspray en uitwisdoekje
Uitwisbare Frixion pen (zwart) + houder
Hoe werkt het?
Het uitwisbare notitieboek van steenpapier
Schrijf

Schrijf met de uitwisbare pen. Je notities drogen na enkele seconden. De Happinote is te gebruiken met elke pen waar frixie inkt in zit.

Wis

Spray met de waterspray en wis je notities binnen enkele vegen uit of gebruik de gum voor kleine correcties. Het wissen werkt ook nog gemakkelijk als je je notitie's langere tijd bewaard hebt.

Repeat

Oneindig schrijfplezier met het steenpapier. Geniet elke keer weer van een nieuwe pagina. Geen vol notitieboek meer.
Keep writing!
Wat Happinoters zeggen
Laat hier ook jouw review achter.